Our Team
Here are some of the world-class brokers, advisers, and consultants with whom we work. They help us deliver personalized and high-end service to every client. Through our combined resources in the industry, we give our clients and their advisers access to the best insurance products, services, and expertise.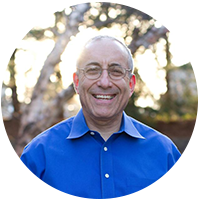 Steve Kobrin
Founder and President, the Office of Steven H. Kobrin. LUTCF.
Independent insurance brokerage was formed in 1998.
Based in New Jersey. Through wholesale affiliations, we can service clients in all 50 states.
Capability of handling virtually all types of life insurance underwriting risks.
Pioneer in Prequalification, to assure an approval at the rate quoted.
The firm provides a level of service worthy of the Fortune 100 corporate community: high-end, personalized, professional, integrity-based.
Founder and Facilitator, the Global Insurance Portal
This is an innovative insurance distribution outlet that provides access to a vast network of insurance providers facilitated by Steven H Kobrin.
Business owners, executives, high net worth, and ultra-high net worth men and women, advisory firms, and corporations can obtain virtually all the insurance policies they need from one source – on a global basis.
Available products include life and health insurance; property and casualty; liability; group benefits; senior products; and offshore, captive, and private placement plans.
Providers include frontline insurance carriers; specialty underwriting syndicates; reinsurers; national and international distributors; consulting firms special; and elite brokerages.
---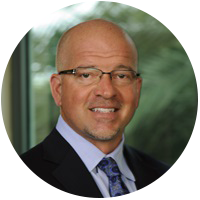 Darren Hardersen
Hardersen Group
Darren Hardersen serves as The Firm's insurance planning consultant. Darren is uniquely qualified in the complex areas of advanced wealth preservation strategies for financially mature individual(s) and families. These strategies are accomplished through various financial tools that include life insurance, fixed investments, long term care, and disability insurance.
In addition, Darren provides in-house impaired risk underwriting expertise, key general agency partnership, and large case design solutions. Darren's long-standing strategic alliances with other specialized professionals, the most highly rated insurance companies, and financial institutions, accomplishes the primary objective of offering stellar service with a broad range of premium quality financial services to this very specialized and often difficult to navigate the industry.
Darren is a graduate of Drake University and began his successful insurance and financial services career in 1990, with The Prudential Insurance Company of America in their Underwriting Management Development Program.
---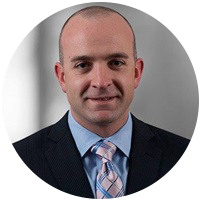 Benjamin Basile
Crump Life Insurance Services
Ben Basile has served as a Regional Director for Crump Life Insurance Services since 2005. In this role, he focuses on assisting financial professionals to navigate the complex world of insurance to ensure they are delivering the most appropriate products based on the goals and objectives of the client. He also helps design and implement estate planning, supplemental retirement, and business insurance cases and helps to manage them through the underwriting process.
Prior to joining Crump, Ben worked as a Regional Sales Manager for a national investment bank and financial services institution located in New York City, where he was responsible for the training and sales of all insurance products in 60 branch locations. Additionally, he had responsibility for closing all estate planning and wealth transfer cases within his territory. He also spent time working as a Registered Financial Advisor for a Fortune 500 financial services firm, building, and managing a book of over 500 clients. He has Series 7, 63, and 65 life and health licenses.
Ben resides in Long Beach, New York with his wife and daughter.
About Crump Life Insurance Services Crump Life Insurance Services: a leading third-party distributor and service provider of insurance and retirement products, is part of BB&T Insurance Holdings, Inc., the sixth-largest insurance broker in the world.* Crump supports the distribution of traditional and variable life, annuity, long term care, disability, and health products with the industry's premier sales and back-office support and technology services, marketing under the following brands: BB&T Life Insurance Services, InsureNOW, RiskRighter, Tellus and TIME.
* Source: Business Insurance Magazine, using 2018 brokerage revenue generated, 2019 issue
---
Marvin Klein
Ironbridge Insurance Agency
Marvin Klein's Ironbridge Insurance Agency writes property and casualty insurance for both commercial and nonprofit organizations. Along with the usual package, auto and worker's compensation policies, Ironbridge handles such specialty areas as Professional Liability, Cyber Liability, Employment Practices Liability (discrimination), Pollution Liability, Directors & Officers Liability, Sexual Abuse, and Flood policies.
Ironbridge provides for its clients Crime, Surety and Pension Bonds.
For nonprofit organizations, in addition to the insurance mentioned above, Ironbridge can provide cover for their volunteers including personal Volunteer Liability, personal Auto Liability increased limits, and volunteer Accident Medical coverage.
Ironbridge writes many clients that have international exposures. For these clients we provided all of the property and casualty coverages previously mentioned along with Kidnap & Ransome, overseas workers compensation equivalency and international war zone Life and Heath policies.
---
Angie Carlson
Carlson Financial Coaching
Carlson Financial Coaching exists to help those going through life altering events – including a life ending diagnosis and/or the loss of a loved one – manage their finances during that transition. There is already so much on your plate; partnering with someone to help organize the financial chaos with your interests in mind can make this time a little more manageable.
The first meeting is always complementary, and you leave knowing the plan we will take to ensure your money is going as far as possible while keeping emotional spending in check. Like a house, the foundation needs to be firm before starting the re-build with where your life is now.
My goal is that you can look back at this challenging time in your life with the confidence that your finances in a way that honors you and your loved one. Partnering with me can prevent adding financial regret to your grief, focus on the priorities, and ensure you are doing all you can to set you and your family up for a great financial future.
I have my BA in communication and mathematics from Central College in Pella, IA. I've been in the finance sector nearly 20 years – 9 years working in retirement, 1 tax season, and a decade in financial aid, and now a financial coach. My spouse, Leif, and I live in Dubuque, Iowa with our two sons.
---
Robert Brothers
J. Galt Finance Suite
J. Galt Finance Suite was founded to give small business owners the same
competitive advantage as large corporations – financing options that do not
require personal guarantees and are not tied to the owner's personal support.
A personal guaranty means that the owner has to repay business debts with
personal assets if the business cannot, but that negates one of the main
advantages of corporations: limited liability. The genius of a corporation is that it
limits the liability of an owner to his or her investment in the company. The
development of the corporation was an advance that led to fantastic growth and
innovation over the past several hundred years by enabling people to pool
resources and limit their risk to cash invested in an enterprise and so attempt
ventures they otherwise would not have – sometimes successfully, sometimes
not. J. Galt Finance Suite is so that no business owner has to risk their home to
run their business.
After serving as an officer in the U.S. Navy, Rob Brothers worked in middle-
market banking underwriting and originating loans to local businesses. He has
experience in many industries with a wide variety of financing options, and he
has applied that experience to build a top-tier business credit score for small
business owners and open up financing options that are not tied to owners
personally.
Rob holds an MBA in Corporate Finance and Investment Banking from the UW
–Madison Wisconsin School of Business and resides in Wisconsin with his wife
and four children.
---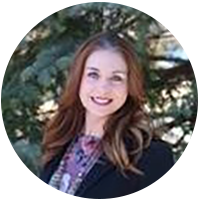 Lindsay Autry
Senior Plus Advisors
MAKE IT SIMPLE. Senior Plus Advisors is founded on the belief that buying insurance shouldn't be complicated or confusing. For many of our clients, choosing Medicare Options is one of the most frustrating decisions they must make. We work with clients each day to answer their questions, find the right product for them, and ultimately get them back to real-life, saving literally hours of researching and comparing plans. Our cutting-edge technology and special access to the most competitive rates give our clients peace of mind knowing that their needs are taken care of.
INDEPENDENCE. We work for you. What sets us apart from other companies is that we aren't tied or connected to one insurance company. Because we are unbiased, we get you the best offer by comparing rates from over 20 top-rated providers. Essentially, we can make insurance companies compete to give you the best offer, this is the complete opposite of what other companies can or will do.
LASTING RELATIONSHIP. We are committed to a long-term relationship. One of the reasons our clients appreciate us is because we are always working for them. Shopping for Medicare Supplements can be confusing, frustrating, and exhausting. When people first qualify for Medicare, they typically research options on their own and discover how stressful it can be to find the right plan. To avoid going through that experience again, people will stick with their initial plan for many years even if rates increase. Insurance companies know this and sometimes will drastically raise rates after the first year. Our commitment to you is that we will continue to look for the most beneficial option for you whenever rates are subject to change. This saves you time and frustration and ensures you get the best offer.