October Budget Items
I like big budgets and I cannot lie…
by Amy Greene |
It's already October!
How did that happen?
I'm not sure about you, but September flew by and here we are, Oct. 1st!. And we know what that means….
It's time to create your October budget! I don't know about you, but I love a brand-new budget.
As you plan your October Budget, don't forget to add these if they apply to you:
Halloween – candy, costumes, and decor
Fall Activities – pumpkin picking, hay rides, apple picking, fall festivals
Seasonal Clothing – it's getting cooler out, and it might be time to update some fall and winter wardrobes
School Pictures – unless you got surprised in September like we did!
Kids Sports & Activities – it's soccer, hockey, basketball, and football season!
Pro Sports – plan ahead if you're into all the big games, host your friends, or meet them at a bar
Thanksgiving – you might need to order your turkey, pay for flights, or save up for the big day
Christmas – it's getting closer! Use October to save up if you're not fully funded
More tips to have a robust budget:
Look at your calendar. What's on there that will impact your budget? Look for birthdays, weddings, anniversaries, dinners out, social events, school events , fundraisers, shows, and other commitments.
Take stock of what could be coming down the road: car repairs, home repairs and needs, and future plans that may need a line item in your October Budget
Create a miscellaneous line item, or a "Stuff we forgot to budget for" line to capture any last-minute things that pop up.
Track your transactions DAILY. This is a vital step! So many people can make a list of where the money goes, but they don't take the time or energy to make sure they're staying within the boundaries. Apps like YNAB or Everydollar connect to your bank to make sure you don't miss a single transaction. And putting those transactions into the appropriate line item, or category, will help you know where you stand at any given point in the month, so you can stay within budget and reach your money goals.
I hope these tips are helpful to you! If you have any questions, please reply back to this email, send me a text (732-704-4390) or shoot me a DM on social @amygreenefc.
Happy Budgeting!
Amy
---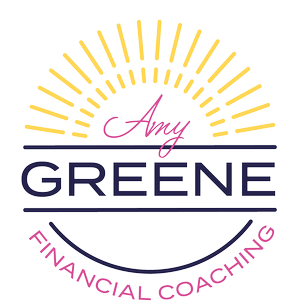 ---