How Climbers & Divers Can Save Money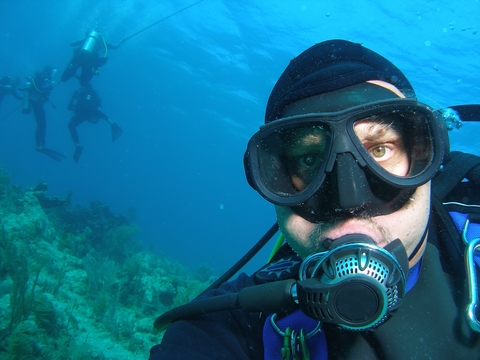 Greedy life insurance companies are NOT out to rip you blind.
Men and women who enjoy adventurous hobbies like scuba diving and rock-climbing do NOT have to pay an arm and a leg for coverage.
As a matter of fact, the rates charged can be surprisingly reasonable.
I know this contradicts everything you have been taught about big, bad insurance companies.
Bear with me as I give you the rest of the story.
Risk Less, Pay Less?
Writer Aubrey Cohen does a great job of explaining how people with adventurous hobbies are assessed for life insurance rates in Nerdwallet.
He asks the all-important question:
What happens when you retire from that activity?
When you bought life insurance, perhaps you had to pay more because you engaged in a dangerous hobby you've since given up. Or perhaps you've quit smoking in the years since you purchased your policy. Now that you've stopped, how can you get your insurance company to lower your premiums?
His inquiry gives us a good opportunity to explain further how premiums are set for "higher-risk" applicants, with regards to both lifestyle and also medical condition.
Here's the big news:
Life insurance companies will be reasonable when assessing the level of risk you represent.
If you pose a lower risk, they will lower the rate.
Surprise!
How to Drop Your Premium
Nobody wants to overpay for anything, let alone life insurance.
If your lifestyle or medical condition changes so you could be eligible for a lower cost, there is a procedure available for you to do so.
Take heart!
You can save money when budgeting for your life insurance.
And – here's the clincher – it is not true that completely dropping a risky habit/hobby is the best/only way to get better rates.
Very reasonable rates can be available for people who still enjoy the hobby. Life insurance companies specialize in the risks they underwrite. Some are strong for cardiac cases, others for diabetes cases, others are strong for rock climbers, while still others are strong for scuba divers. As a matter of fact, an underwriter with a very clear understanding of the hobby may not assess much comparatively extra premium at all.
Waiting periods are not always necessary for a rate reduction. If the broker provides proper perspective on the lifestyle change, an underwriter may provide a lower rate immediately. For example, if an avid rock climber retires due to a new child, the right underwriter may completely understand that he or she really doesn't want to climb any more and put his family at risk. The rate reduction could be immediate.
Many companies will wait just 12 months after smoking cessation to allow for non-smoker rates. This would be proven by a written statement on the application, as well as a negative test for nicotine in a urine sample. It should also be noted that some companies actually specialize in smokers (this includes both tobacco and marijuana.) Depending on the amount used and frequency, non-smoker rates may actually be available!
How to Find a Good Rate
The life insurance industry is full of specialization and subspecialization.
The job of the broker is to find the underwriter who is the best match for a particular client.
A thorough prequalification process will accomplish this and give the client confidence that the rate quoted is the most competitive available, and also one at which he or she will be approved.
What do you think? Are you surprised that life insurance could be affordable for people with higher risks?
---